Products
Laptops & Custom Built PC's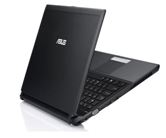 Benefits Of Buying a Custom Built PC
Solid State Hard Drives: Our machines now include SSD drives. Read the benefits here.
Quality: Most custom-built PCs use higher-quality components than those used by companies selling pre-made PCs. The most common reason for this is that builders care more about the longevity and quality of their systems than big companies do.
Upgradability and Expandability: Custom PC makes it relatively easy to upgrade or expand. The components chosen are very upgrade friendly while store bought computers are not meant for any upgrades.
No unnecessary software: When you buy our custom builds, you will get a blank Windows with nothing slowing you down. A shelf PC will come with all kinds of trial versions and you might lose 50% potential speed!
Warranty: Our unheard of on-site warranty with 3Yrs included beats any big box store with 1Yr store warranty + shipping costs + waiting time.
Price: For the same components, the big box stores would cost even more than our price! A $499 computer plus Extended Warranty will cost you $600! Not to mention the accessories they want to sell you as well.
Benefits Of Buying from Mega I.T.
Guarantee: We will always be around to service your computer and uphold the warranty commitment. Lots of research goes into choosing components and they will always be the best since we offer the best warranty!
Current Pricing
Mega I.T. is an ASUS & Lenovo Authorized Dealer and
Authorized Microsoft Software Provider